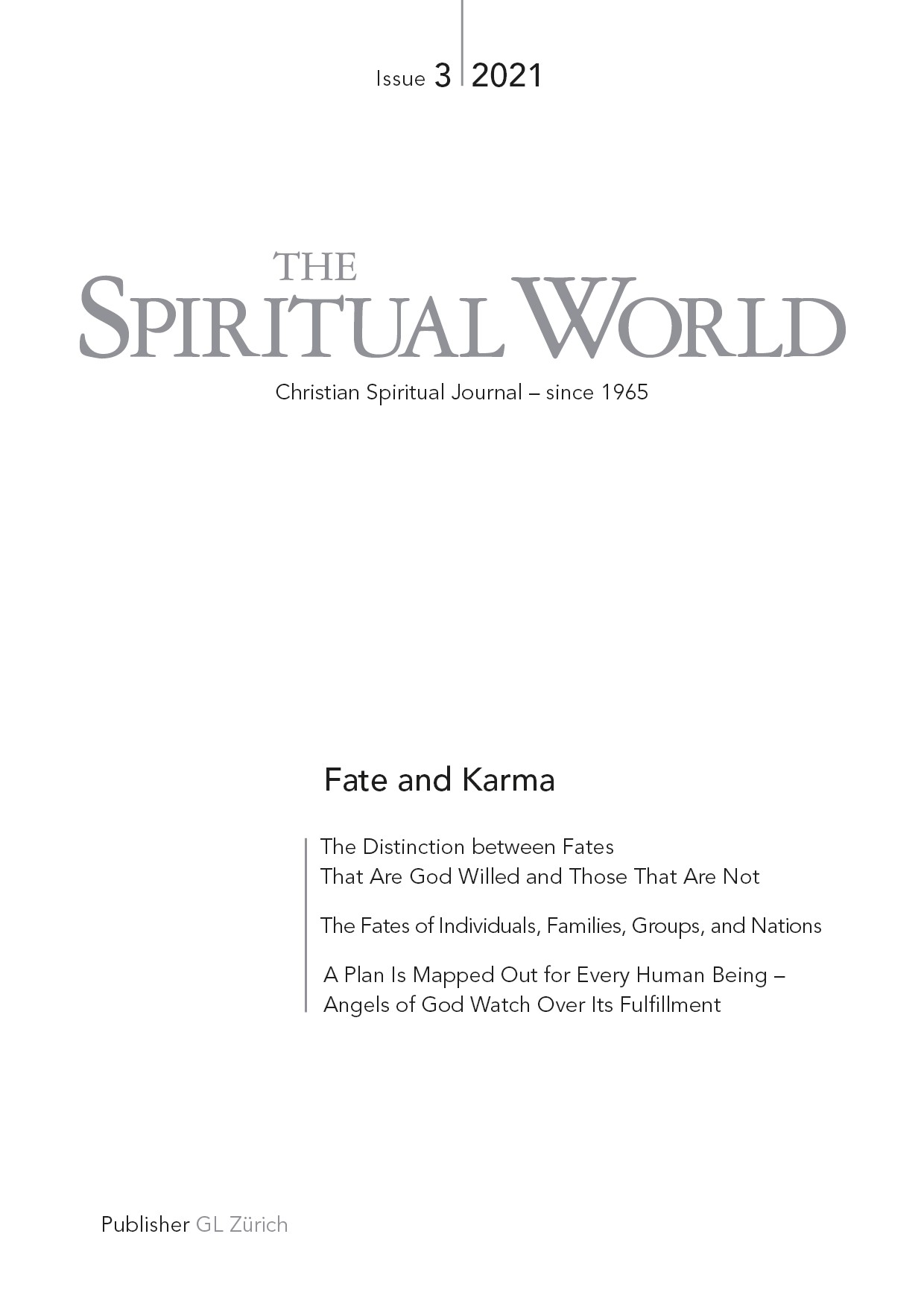 Christian Spiritual Journal – since 1965


Fate and Karma
The Distinction between Fates That Are God Willed and Those That Are Not
The Fates of Individuals, Families, Groups, and Nations
A Plan Is Mapped Out for Every Human Being – Angels of God Watch Over Its Fulfillment
Read more
Beatrice Brunner
For 35 years – from 1948 until her return home in 1983 – Beatrice Brunner acted as the deep-trance medium for the Christian spiritual community GL Zürich. During this time, she transmitted over 2,000 lectures from the world beyond. These mediumistic addresses have the goal of filling gaps in the Christian tradition, thereby making the original teachings of Christ understandable. They deal with questions of the wherefrom and whereto of human beings and the meaning of life.
GL Zürich – Christian Spiritual Community
Founded in 1948, GL Zürich (GLZ) is the oldest Christian spiritual community in German-speaking countries. Its task is to promote the teachings of Christ as they were proclaimed in early Christianity, made accessible once more through the mediumistic activity of Beatrice Brunner. The mediumistic addresses recorded on audio and video tape are today replayed at GL Zürich's services in its own hall and broadcast via Livestream. They are also published in the journals Geistige Welt and The Spiritual World. Further information on the services can be found on the German-language website. The community also supports numerous relief organizations.